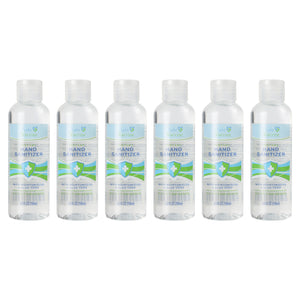 Keep close at hand to kill 99.9% of germs and bacteria when soap and water is not easily accessible. This no-rinse formula also contains moisturizers and aloe vera so your hands feel refreshed and healthy. Easily flip open to unleash the fighting power, or securely snap closed to await another battle.
Size: 3.3 fl oz (100ml) each bottle
Active Ingredients: Ethyl Alcohol 75% V/V.
Inactive Ingredients: Water, Glycerin, Carbomer, Triethanolamine, Propylene Glycol, Tocopheryl Acetate, Aloe Barbadensis Leaf Extract.